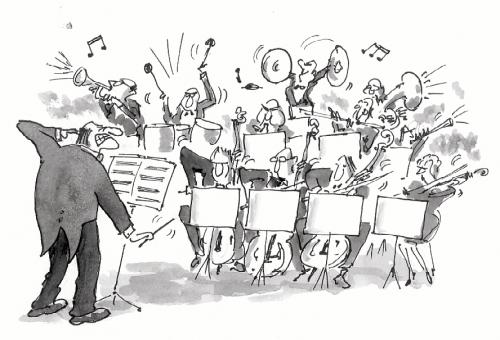 Container Orchaestration
Docker Swarm
Rancher
Mesos Marathon
Container/pod operations: Docker vs Kubernetes vs Rancher
Kubernetes largerly use kubectl, kubeadm.
Docker also have Swarm and Enterprise Edition that does Orchaestration
Rancher 1.0 use its own system, 2.x can use kubernetes.
Singularity is not included at this time as it does not have build-in orchaestration.

			Docker/EE		k8s			Rancher
			====================	======================	===================
version						kubectl version		
env info		docker info		kubectl cluster-info	rancher environment

Get image from registry	docker pull
List images		docker images -a				
Remove images		docker rmi IMG		
Build image		docker image build
Push img to registry	docker image push 

Start a container/pod	docker run 		kubectl run		rancher stack create 
Restart/Upgrade a pod 	docker start		kubectl apply -f yml	rancher up 
List running pods	docker ps		kubectl get pods	rancher ps
Stop container		docker stop
Clear container		docker rm NAME		kubectl delete deployments --all (?)

Get container's logs	docker logs		kubectl logs		rancher logs
Shell into container	docker exec -it 	kubectl exec -it	rancher exec -it 	# all docker stuff, -it for interactive terminal



Kubernetes

minikube start			# single node for very simple dev, http://localhost:8080 

kubectl version
kubectl cluster-info
kubectl cluster-info dump
source <(kubectl completion bash)  	# enable bash autocompletion  #>#  maybe add to .bashrc


kubectl run hello-minikube --image=k8s.gcr.io/echoserver:1.4 --port=8080
kubectl expose deployment hello-minikube --type=NodePort

kubectl get pod
curl $(minikube service hello-minikube --url)


# see docker process/container that is running inside the pod (eg VirtualBox)
eval $(minikube docker-env)
docker ps


minikube dashboard	# will launch a browser to eg 
http://192.168.99.100:30000/#!/overview?namespace=default

minikube ip
minikube service list

minikube stop

kubeadm


Ref
What is Kubernetes? concise intro by RH
Kubespray: Kubernetes On-prem and cloud (as opposed to Kops or Kubeadm)
Large (100+) deploymnents of K8s recommendations.
Kubernetes on DC/OS (Medosphere)
Rancher
Rancher is open source, premium for support service.
RanchOS is a lightweight OS for hosting containers.
Install trivially as a docker container.


# create an app stack (list of containers) to be run together 
# StackName is a directory containing docker compose yaml definition file listing all necessary containers
rancher stack create  StackName				

# redeploy a running application as per new spec (eg version upgrade)
rancher up --force-upgrade -d --stack  StackName 

# confirm upgrade (why was this needed?)
rancher up --confirm-upgrade -d --stack StackName

# look at logs of serverice.  web is the name of a service in the demo stack
rancher logs StackName/web

# scale the service "web" to have 2 instances:
rancher scale StackName/web=2

# get shell into container (will ask when when there are 1+ instance)
# largely same as docker exec
rancher exec -it StackName/web /bin/bash


Container Landscape
cncf.io lanscape chat circa 2018. (They have "interactive" view online, but that's mostly a dynamic list of links, don't give big picture view).

---
---
[Doc URL:
http://tin6150.github.io/psg/k8s.html
]
[Doc URL:
http://tin6150.github.io/psg/k8s.html
]
(cc) Tin Ho. See
main page
for copyright info.
---


hoti1
bofh1